Terrore in un forum estero che  la PNN possa funzionare
In https://www.reddit.com/r/EmDrive/comments/4gihnf/an_interesting_clue_in_the_change_of_the_law_of/
Sono stato paragonato a Mengele da sedicente ImAClimateScientist
<![if !supportLineBreakNewLine]>
<![endif]>
Almeno poteva paragonarmi a Goering maresciallo dell'aria :-)
Insomma bisogna vedere i dettagli per apprezzare la fuga scomposta di sedicente anonimo
ImAClimateScientist da ogni verifica sperimentale in cui NON si possa inkulare aggratis il know-how della pnn.
<![if !supportLineBreakNewLine]>
<![endif]>
Ripubblico tutto perche questo episodio finisce sulla gothalist a futura memoria di quanto siano falsari gli oppositori diffamanti della pnn.
 
Scrive il diffamatore anonimo ImAClimateScientist
In https://www.reddit.com/r/EmDrive/comments/4gihnf/an_interesting_clue_in_the_change_of_the_law_of/

>SCAM, I say! Truffa! Rachetta! Beffa! Inganno!

>Want to test me wrong? Publish your work in the peer-reviewed literature.

I would fool (rispondo io con il mio sedicente inglese) no one explicitly publish the violation of the principle of action and reaction without FIRST experimental tests.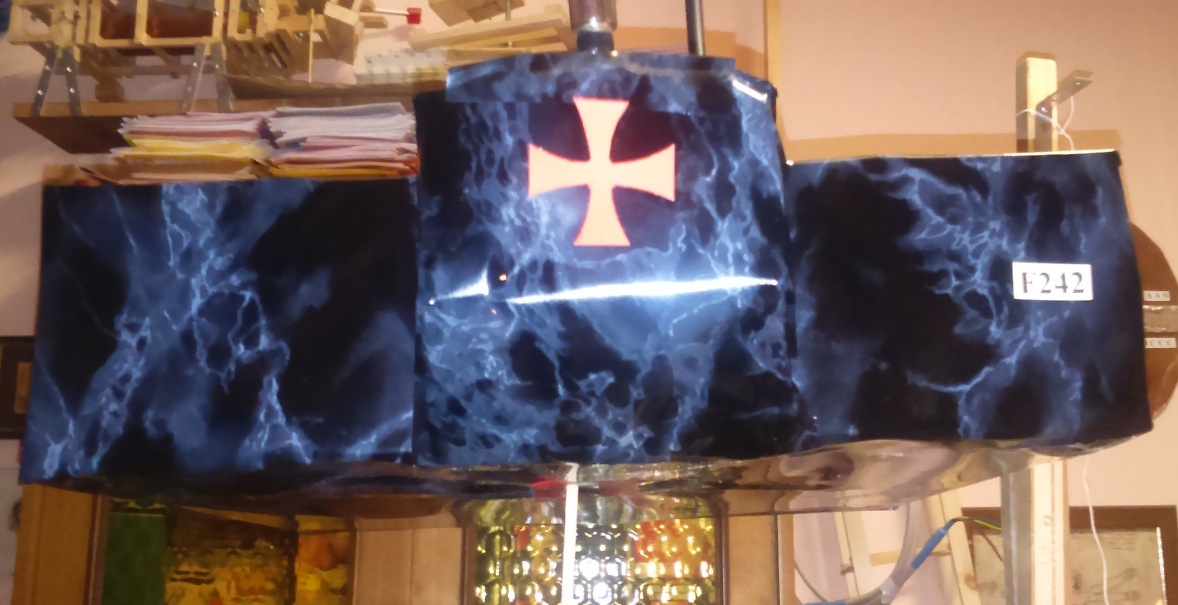 And isn't sure that they publish it as well if the experimentally demonstrate how to violate the principle of action and reaction. So you tell me to hand over the know-how of pnn to NASA, ESA, the Russians, the Chinese with the olympic nonsense of peer review. In practice, you want to prevent the ASPS become an aerospace industry by being fooled about the weather from the competition.


>If you do not have the expertise, partners with an eccentric physicist (e.g. Tajmar) who >Understands how to set-up an experiment.

I'm a physicist graduated from Guglielmo Marconi in Rome and I can do and understand and demonstrate my experiments. You can only challenge I experimentally and not with preconceptions that you have on me.

>Publish your error analysis. YOU have the burden of demonstrating That this is not >solely to thermal effect.

My new ballistic pendulum almost completely annuls the thermal effects and I hope you know the physics of the ballistic pendulum as well as thermodynamics.

> I could heat a metal box and it would continue to be buoyant after I turned off the >power.

So if you do not believe it will bring its own box on my ballistic pendulum and warm as it want through my power structure in high frequency.
Understood ?! You must only repeat what you say on my ballistic pendulum before I F242 work on it and must do so only with 300 watts more power than I use (max 250 watts).
I repeat if you did not understand TOO! ... your procedure of measurement errors is useless if we do not do the experimental tests of what he asserts. Indeed the venture to make every trick possible with only internal forces at his box and all warmers who obviously want without expelling reaction mass. Choose what she should be the bulk of its thermal box between .2Kg and 1Kg

>Show me I'm wrong with blackberries than just a youtube video.

You do not believe in these pnn movies in 2005

www.asps.it/pnn2005.mpg

www.asps.it/qct05.mpg

http://www.asps.it/mdpnn.mpg

imagine if I show ONLY an index that moves the end of a rod which is more than 160 cm from the prototype F242?

>Patent it and have other labs do completely independent verification without your >involvement.

I perform the trace of my patent filed in Italy on
April 22, 1998
http://worldwide.espacenet.com/publicationDetails/biblio? DB=EPODOC&II=1&ND=3&adjacent=true&locale=en_EP&FT=D&date=19991022&CC=IT&NR=RM980250A1&KC=A1
I will show you an article where the patent was copied by two Japanese a few years later and reissued in their name.
I patent operational pnn only when one second after the deposit I can sell it, competition should have no temporal advantages


>It will be tough to convince someone. Everything about your company says "scam!" to >me.

You can say it only if experimentally test on my ballistic pendulum with your thermal box and warmers and hot water bottles that pnn is a scam


>The way you've spent money to actually decorated it with paint and a cross Pattee. >Your style Geocities website straight out of 1997. Your fundraising methods. That's >before even getting to the ridiculous science.

I hope it is an atheist and scientist so I will have more pleasure to tear all its extraexperimental and ideological beliefs on me.

CONCLUSIONI:

 
questi anonimi SONO TERRORIZZATI come I gothalist www.asps.it/gotha.htm e il ragliante Sargassen dal fatto che la pnn possa funzionare!
Prima il climate scientist si è inventato gli effetti termici per l'emdrive e la pnn ..POI QUANDO HA CAPITO CHE VENENDO DA NOI CON SCALDINI E STUFE e BORSE DELL'ACQUA CALDA DA PORRE SUL PENDOLO BALISTICO L'AVREBBE PRESA IN KULO HA DEVIATO SU DI ME COME MENGELE! :-)
<![if !supportLineBreakNewLine]>
<![endif]>

Un idiota col botto così è da mettere nella gothalist www.asps.it/gotha.htm a futura memoria!
In sintesi l'invidia ortodossa vuole solo procedure dimostrative della pnn in cui:
<![if !supportLineBreakNewLine]>
<![endif]>

1) il know-how di F242 si possa fregare (attraverso i comici proooooott review che si sa quando iniziano ma mai quando finiscono) per poi magari ripubblicarlo a nome loro con qualche variante.

2) ovvero impedire all'Asps di divenire una industria aerospaziale che si inkiappetta con la pnn la trombettistica. Per fare ciò basta consegnare la Pnn operativa alla Nasa o a Alenia Spazio ... come ci disse in in passato Alenia Spazio (2004) : noi siamo noi e VOI ASPS NON SIETE UN KAZZO.

Purtroppo con me dovranno sputare sangue.
<![if !supportLineBreakNewLine]>
<![endif]>

>Look here everyone! LauretiEmidio, the Dr Mengele of crackpot

>propulsion!

with my pleasure you understand nothing about action reaction violation in electrodynamics

We are the country of Guglielmo Marconi who used for his transmission demonstrations by antenna experiments and not mathematics.

A message for mister "Rodal" i don't know

From "Rodal" (http://tinyurl.com/z76zagz), Reply #1647 on: 04/26/2016 02:29 PM

"Emidio Laureti has been patiently posting in the "other" forum, his experimental results and explanations for his PNN Q-Thruster. Unfortunately

his discussions are met by name-calling and vituperations, without calculations, without using mathematical analysis

(which are the hallmark of Physicists and Engineers, instead of using words and "laws")"

message: http://www.asps.it/Ott05.mpg

field meter on the left side :-)